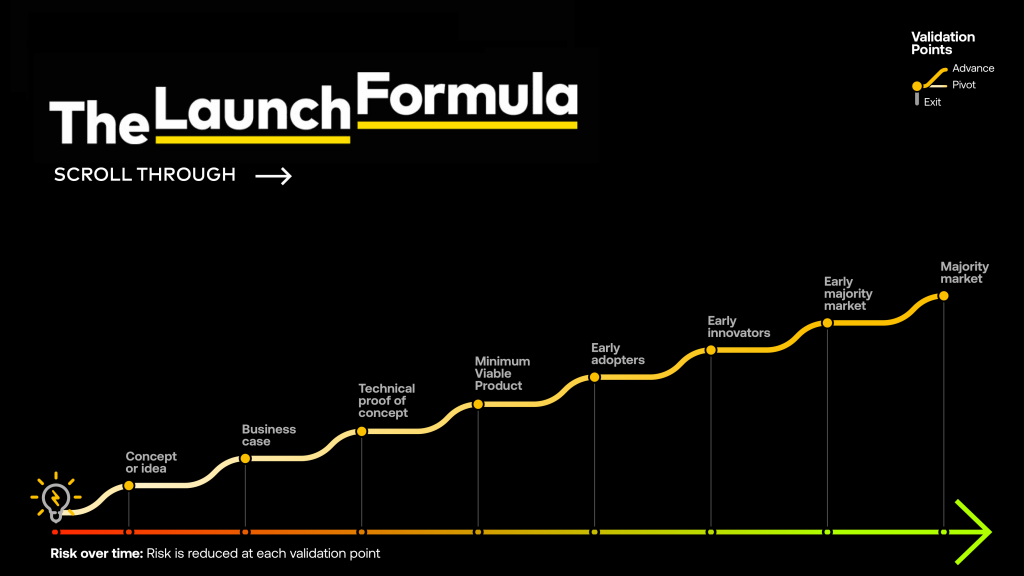 Add Your Tooltip Text Here
So you have an idea. Before you spend time, invest money and energy to forming your business case, we need to validate a few things. Is there a need for the product or service? Is there a market? What does the market currently look like?  
We will get started with an Immersion Workshop to get to know your business idea intimately, developing hypotheses and assumptions for testing.  
After this, we can begin to test our assumptions using data science tools to map the global market and uncover your optimal entry point.  
To learn about the needs of the market, we can facilitate a focus group with a twist – our scientific method uncovers the true needs, wants and values of your market, telling us what element of your product or service needs the most focus in the early development stage.  
You now know what your market wants, needs and values. You have a view of the global landscape across your market of interest. 
We will either encourage you to proceed with the opportunity we have uncovered, or tell you now that this idea is not statistically likely to succeed in its current form, and needs to be pivoted in order to proceed. 
An opportunity exists for your idea? You're ready to form a business case.